Multiplayer Gaming Since 2015
We are a gaming community that hosts and manages multiplayer servers for several games. Complete with loads of customizations and an active staff team, we take gaming seriously.

Top Game Servers Around
Sandbox, semi-vanilla, vanilla, arena, modded. You name it, we have an Unturned server and plugins for it.

Dedicated Staff Team
We have a friendly staff team on hand 365 days a year to handle any queries you may have on our Discord and forums.

Friendly Active Community
A Discord, TeamSpeak and Community Hub all buzzing with activity. Come join us and maybe make a friend or two.



"Are you not entertained?"

Choose between different servers and gamemodes. And if you ever want to have something changed, just let us know. We are community-driven.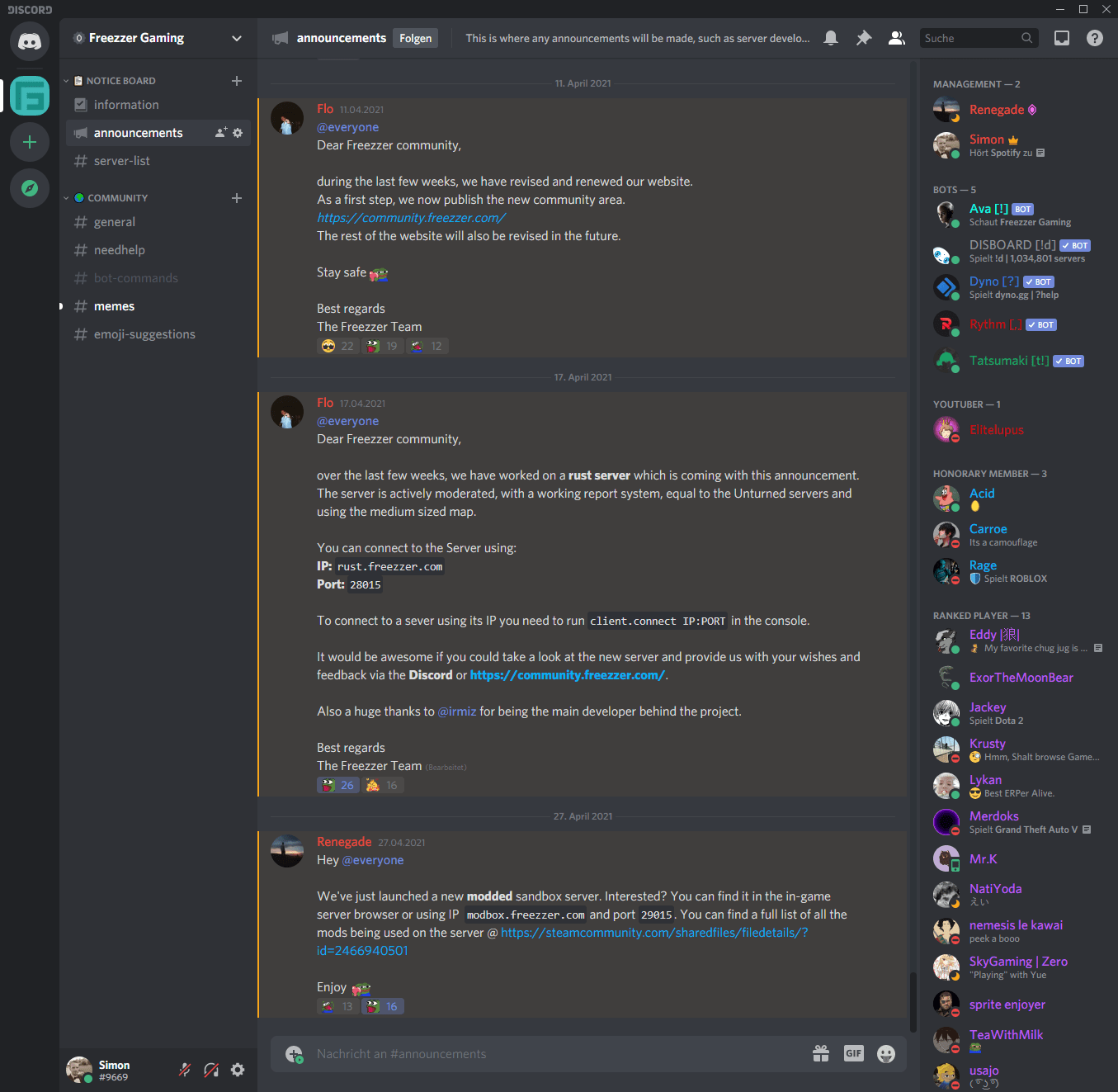 Meet new people on our Discord,
moderated by passionate gamers.
Our Discord server hosts more than 5200+ active gamers and we'd love to see you become one of them! Moderated and managed by gamers for gamers.
8,000,000+
hours played on our Unturned servers
Discord is the place to go to get in touch with us or maybe even meet new friends to last a lifetime, who knows – not you if you don't join.
Do you have any questions or feedback regarding us or our servers? Looking to report a player or shape the future of the community?
You already have Steam, so why shouldn't we have a Steam group ready for you to join?
Check it out!
Y'all got any of dem numbers?
Sure thing. Go compare your stats on our servers with other players by heading over to our statistics page. We have comprehensive stats for every game and gamemode we host.